Labor Day
Monday, September 4, 2023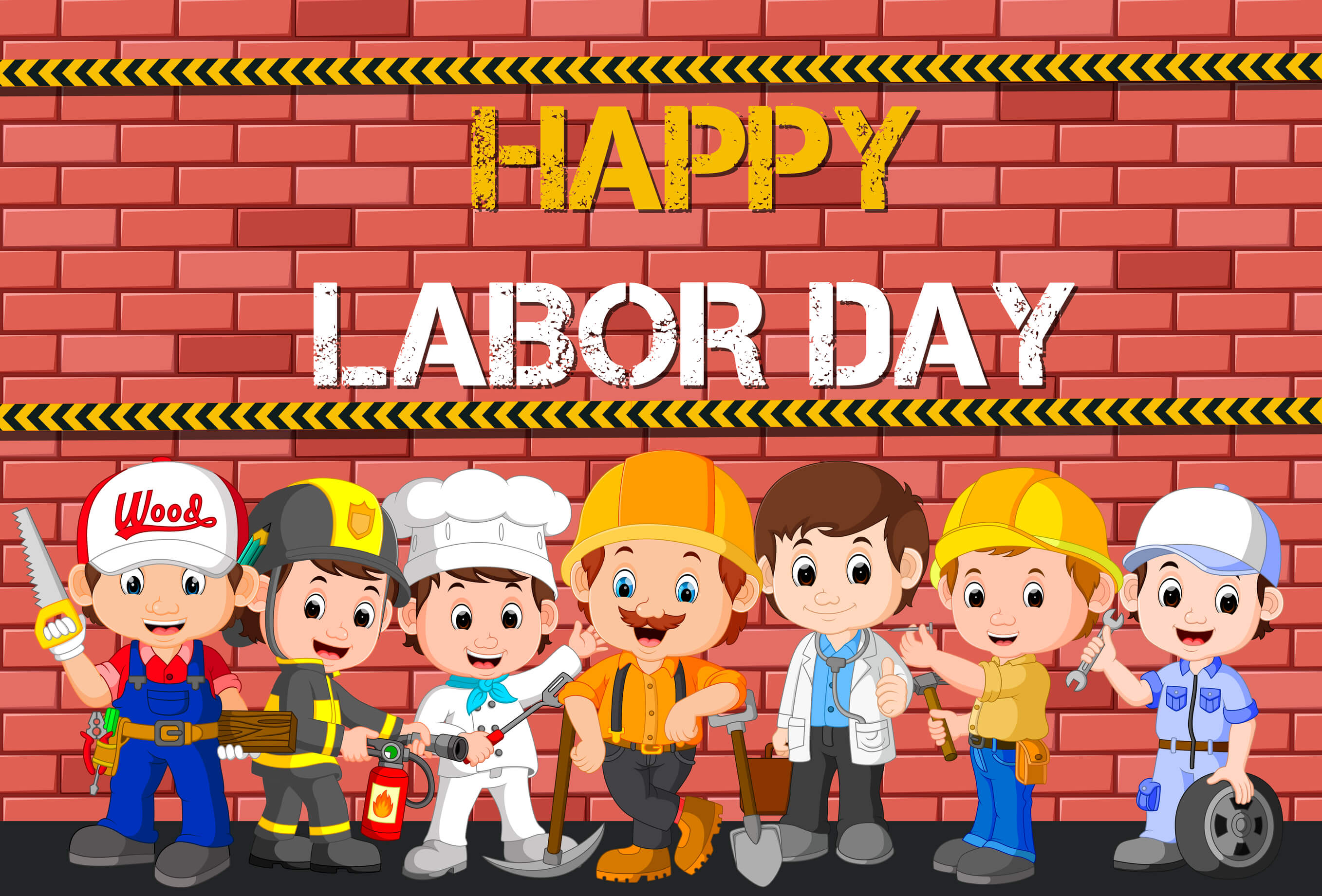 In celebration of Labor Day, many Americans will pack a picnic and head to their favorite park for a day trip. Others will pack the family vehicle and head to the beach or the mountains for one last summer blast over the holiday weekend.
Although summer doesn't officially end for another three weeks, many consider Labor Day as the "unofficial" end of summer. Many schools have already started, or will soon start, another school year. Now is a good time to reflect on the original intention of Labor Day and look at how Americans, on average, spend their earnings.
History of Labor Day
Labor Day is a creation of the labor movement and is dedicated to the social and economic achievements of American workers. It is an annual national tribute to the contributions workers have made to the strength, prosperity, and well being of our country.
Oregon became the first state to adopt Labor Day as a holiday by passing legislation on February 21, 1887. Over the next several years, many other states created the Labor Day holiday through legislation.
The first Labor Day holiday was celebrated on Tuesday, September 5, 1882, in New York City. The "how to" observe and celebrate Labor Day was created by the Central Labor Union. It was to include a street parade followed by a festival for the recreation and amusement of workers and their families.
The First Labor Day Celebration
Crowds began to fill the sidewalks of lower Manhattan early on the morning of September 5, 1882, seeking the best spot for viewing the parade. Police, fearing riots, were out in full force.
A small number of parade marchers were lined up and ready to go along with the Grand Marshall, William McCabe, and his police escort. It is possible McCabe was a printer by trade, but little information is available as to why he was chosen to be Grand Marshall. It seems, however, that the parade organizers forgot one very important aspect of a parade: a marching band.
Just when McCabe was about to proceed without music, he was informed that 200 marchers from the Jewelers Union of Newark Two had just arrived by ferry, complete with a marching band.
As the band played and the parade marched on, it is estimated that the total number of marchers ranged from 10,000 to 20,000 men and women.
When the parade reached its destination at Reservoir Park at noon, post-parade festivities continued with speeches and a picnic, as well as an abundance of cigars and kegs of beer. Approximately 25,000 union members and their families continued the celebration until 9 p.m.
Some confusion still remains as to who first proposed the holiday to celebrate workers. Some believe it was Peter J. McGuire, general secretary of the Brotherhood of Carpenters and Joiners and co-founder of the American Federation of Labor. Others believe and research seems to support Matthew Maguire, a machinist, as the founder of the holiday. Maguire later became secretary of Local 344 of the International Association of Machinists in Paterson, NJ, and later went on to serve as secretary of the Central Labor Union in New York. It is certain, however, that the Central Labor Union adopted a Labor Day proposal.
Labor Day Becomes A National Holiday
On June 28, 1894, President Grover Cleveland signed a law making the first Monday in September of each year a national holiday.
While the atmosphere of Labor Day has changed somewhat over the years, its basic premise remains the same. It is a day set aside to pay tribute to the backbone of our nation's strength, freedom, and leadership: the American worker.
How Do Americans Spend the Fruits of Their Labors?
According to the Bureau of Labor Statistics: Consumer Expenditure Survey, the average expenditures and income of all consumer units* is as follows:
ITEM
2021
Average income before taxes
$87,432
Food
    8,289
Housing
  22,624
Apparel and services
    1,754
Transportation
  10,961
Healthcare
    5,452
Entertainment
    3,568
Personal care products and services
      771
Education
   1,226
Cash contributions
   2,415
Personal insurance and pensions

Pensions and Social Security

   7,873

7,400

Federal income taxes

State and local income taxes

   7,819**

   2,098**
*A consumer unit is considered families, single persons living alone or sharing a household with others but who are financially independent, or two or more persons living together who share major expenses.
**2017 Data
Have a safe and happy Labor Day!
Bayshore CPA's, P.A. are your local Certified Public Accountants
and Tax Resolution Specialists conveniently located
in Mooresville, North Carolina
For more detailed information on the historical content presented here, visit: https://www.dol.gov/general/laborday/history 
https://www.dol.gov/general/laborday/history-daze
For the complete Consumer Spending Survey, visit:
https://www.bls.gov/opub/reports/consumer-expenditures/2021/home.htm#expenditure-shares-how-do-consumers-divide-up-their-spending
Image: Illustration 121793822 © Noviantoko Tri Arijanto – Dreamstime.com